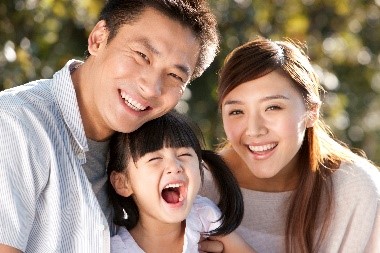 Background

The United States Congress created the opportunity for foreign nationals to obtain a green card through qualified investments that create jobs. This "fifth employment-based preference" (EB-5) immigrant visa category allows qualified foreign investors to invest in a business that benefits the U.S. economy by creating or preserving at least 10 full-time jobs.
There are two methods to become involved with the EB-5 program, the "direct" program and the "regional center" program. A regional center is a for-profit business entity, approved by the USCIS, that can sponsor EB-5 projects within a defined geographic region. An investor seeking an EB-5 immigrant visa through a regional center must make a qualifying investment into a business project with the expectation that the investment will create 10 jobs for US residents.
The required minimum investment is $1,050,000 for a qualified foreign national according to the EB-5 Reform and Integrity Act of 2022. The minimum amount is reduced to $800,000 if the project is in a Targeted Employment Area (TEA), which is designated as rural or high unemployment area. Approximately 10,000 immigrant visas (Green Cards) are available through the EB-5 program each year.
Per EB-5 Reform and Integrity Act of 2022, 20% of visas are reserved for rural, 10% for high unemployment, and 2% for infrastructure for each fiscal year.
The EB-5 visa is one of the most flexible paths to obtaining a US green card. The immigrant investor is not required to manage the business' day-to-day operations, can invest in an existing business or a new business, and the investor is not required to live in the region where the investment is made. Additionally, funds may come from any legal foreign or US source, including gifts, loans, and divorce settlements. Borrowed investment funds qualify as long as the assets of the target US business do not secure the loan.
EB-5 Process
In order to participate in an EB-5 investment program, EB-5 investors need to make investment in a qualifying EB-5 project and file an I-526 Petition. The investor's immediate family, spouse and their unmarried children under the age of 21, is entitled to the same EB-5 program benefits if they are included in the petition as dependents. After an EB-5 investor's I-526 Petition is approved, he/she can obtain conditional permanent residency (or conditional "green card") in one of the two ways listed below:
· If the investor lives in the U.S, they need to file Form I-485 for adjustment of status.
· If the investor lives abroad, they need to fill Form DS-260 with a U.S. Consulate or U.S. Embassy.
Once the investor obtains his/her conditional permanent residency, they need to submit an I-829 petition (removal of conditions) to USCIS 90 days prior to expiry date of their conditional permanent residency. The conditions will be removed after investor's I-829 Petition is approved. The investor and his/her immediate family become permanent green card holders and can later apply to become U.S. citizens.
Education Fund of America and EB-5
Education Fund of America (EFA) has its own regional centers covering seven states. We focus on qualified public charter school projects in targeted employment areas.
EFA, capitalizing on our investment and public charter school building experience and success, has become the nation's largest provider of EB-5 funds for public charter schools. Since state governments pay for the schools, they are considered economically viable. This is especially important when economic recessions occur.
Our EFA team has been helping create charter schools for more than 10 years. We have now funded dozens of schools with EB-5 capital, which has helped many thousands of students. We are committed to supporting our investors and providing quality charter school EB-5 projects.
Contact us for more information on how to invest in an EB-5 project or how to become one of our agents.